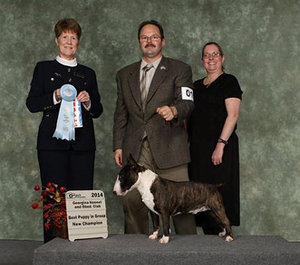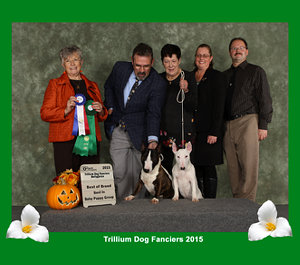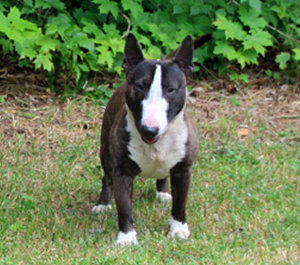 GIBSON – CKC Champion – "Desperado Junior for Juwels od Rudej Wiedzmy"
PLL – clear
Heart – normal
Kidneys – normal

Gibson joined our Jewels Family from afar. He travelled half way around the world to arrive to us from Poland as a puppy. There was no stopping Gibson in the show ring from a baby puppy to his back-to-back "Bully-Ganza" Specialty winnings and group placements. He always seems to be "on stage" for his audience. Gibson wakes up every day energized and ready for his next adventure. He parades around both the show ring and our back yard like a pro. Gibson loves to carry items around the yards such as shovels, golf clubs, etc. to put on a comical show at every turn. Gibson's extremely playful demeanor combined with sweet but comedic antics makes him a wonderful addition to our breeding program. Gibson has already sired his first litter last year and we are excited for his future endeavours.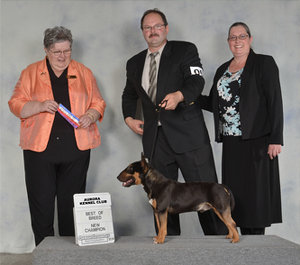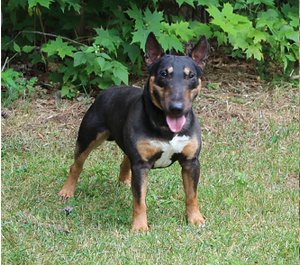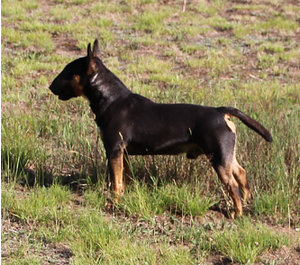 DRAKE – CKC Champion – "CH Jewels Love the Drake"
PLL – carrier
Heart – normal
Kidneys – normal

Drake was born with an infectious cuteness that everyone remembers. When he is in the show ring, he demonstrates comical antics unique to only him. When he is not captivating the audience at shows, he is a "Mamma's Boy" all the way. Each day, he provides us with a new quirky behavior that makes us laugh and keeps us on our toes. It is undeniable that Drake will continue to be a determined and funny little man that we believe will pass on these pleasing qualities to his future off-spring.